Description of lot 21-A.
Located on Richard Wilson Drive in Kenner LA.
This property is bound by three streets. Two have a large traffic flow and one is a side street (Reverend Richard Wilson Drive, Hollandey St. and Centanni Lane). The main street is Reverend Richard Wilson Drive. Reverend Richard Wilson Drive is a renamed portion of Jefferson Hwy. This is a heavily traveled with commuters from Jefferson Parish, New Orleans, and St Charles Parish. Hollandey St. is one of the few threw streets between Reverend Richard Wilson Drive and Airline Drive. Hollandey St. is used as a detour street whenever Williams Blvd is closed in River Town. Centanni Lane is a street which sees very little use which would be perfect as a easy entrance or exit to property.
The dimensions are 200′ x 325′ (1.493 acres). Zoned Mixed use – Non-Residential. Has access to all utilities. Yard is high with no flooding. If larger yard is needed it may be possible. 200′ frontage on Reverend Richard Wilson Drive.
Location is blocks from New Orleans International Airport. This gives this location easy access to numerous forms of transportation. It also has easy access to Airline Hwy and I-10 interstate.
It also is walking distance to Historic River Town in Kenner LA. River Town host numerous activities ( Concerts, Fairs, Festivals, and many other activities) many of which requires Williams Blvd to be blocked. This drives most of the traffic to Hollandey St.
Also located are numerous large business a mile or less from this lot. The Kenner Code Enforcement building is walking distance and next door is the East Jefferson Levee District's new safe house facility. The safe house facility is a 10.5 million dollar project with 26,000 sq/ft building. This area is an up and coming area with lots of new construction. The potential for this yard is endless.

Contact information: Farbe's Fleet Service – 504-464-0211
Available today for long term lease.
$7,500 month triple net.
Zoned Mixed use – Non-Residential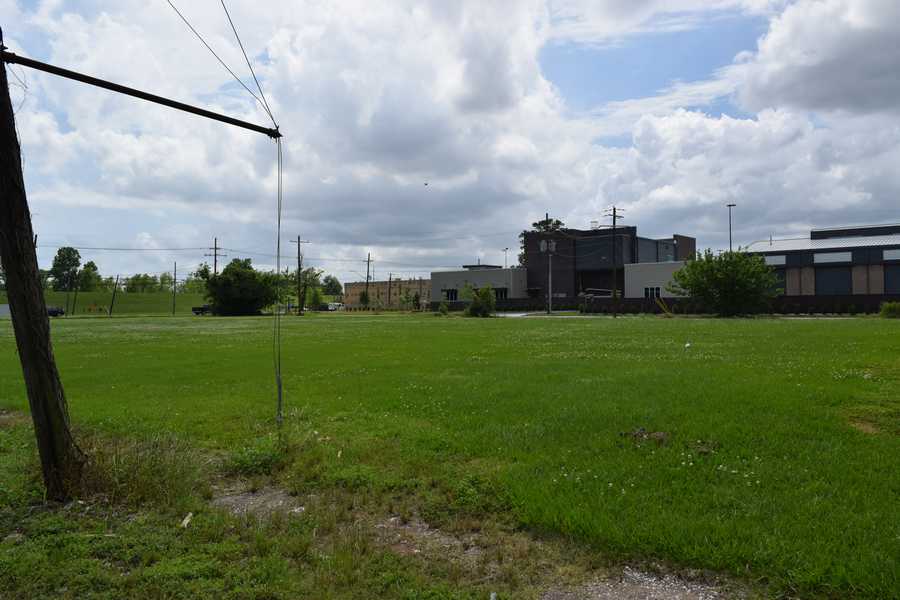 Landscaped Hollandey St.